Your Instax Mini Photos are coming out black. It's frustrating, but trust me, it can be avoided by knowing a few tips and tricks. So what are the reasons why your Instax Mini photos are coming out black?
Your Instax Mini 11 Photos are coming out black for the following reasons:
The Camera Needs to Be Reset
Instax Films Were Not Stored Correctly
Instax Films Were Expired
The Lens Was Not Fully Extended
The Flash Was Covered
Subject Was Too Far Away at Night
There Was Not Enough Light in the Scene
Now that we know why your Fujifilm Instax Mini 11 photos are coming out black, keep reading to see how we can prevent them from turning black.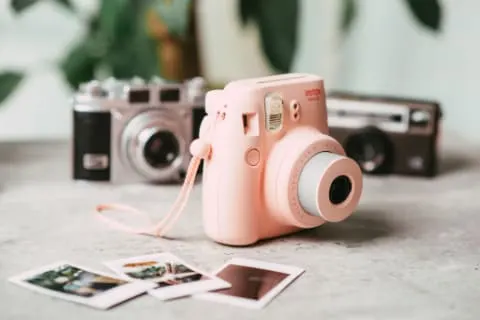 #1 The Mini 11 Camera Needs to Be Reset
It's one of the most simple but annoying solutions because there's no way of telling when it could happen. But yes, just taking the time to reset your Fujifilm Instax Mini 11 could be the thing that prevents those pesky black printouts.
What happens is that the Instax camera might have needed to have determined the exposure correctly because of the microcomputer that controls the automatic exposure settings.
You can reset your camera by removing the batteries and putting them back in or replacing them if they go flat. If this doesn't fix the problem, you'll need to take out the batteries with the lens fully extended and put them back in to do a complete camera reset.
#2 Instax Films Were Not Stored Correctly
Instax films are not something you can leave lying around the house and expect to be okay to use. The film must be kept out of direct sunlight and in cool, dry places. The optimum temperature to store your films is 41 – 104°F (5 – 40°C).
They will quickly expire if you keep them in places with direct sunlight or damp conditions.
One of the safest places to keep your Instax films is in the fridge to prolong their lifespan. But don't put them in the freezer!
Please, not the freezer!
Consider the fridge if you know you won't be using the film for a long time.
Ensure the films are safely in their box and out of the way of any liquids. If you keep your Instax films in the fridge, you must lay them out (not in direct sunlight) for a while to ensure the chemicals are adequately activated before shooting.
If your Instax films are not stored properly, they are in a place that is either too hot or too cold, affecting their performance, and you will end up with entirely black or white pictures.
#3 Instax Mini 11 Films Were Expired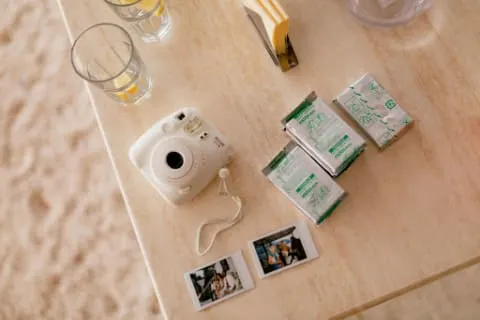 Yes, just like all good things in life, even your Instax films have an expiry date, so you'll lose them if you don't use them. For the best results with the Instax film, you should always try and use your film within one year of the production date.
You can find the production date at the bottom of the back of the film's box.
Instax films should stay in good condition for about two or three years, but the longer you leave your film, the more likely your photo will come out black.
In case you're not familiar with correctly inserting the Mini 11 film, here's my step-by-step guide on how to put film in Instax Mini 11.
#4 The Lens Was Not Fully Extended
If the lens isn't fully extended when taking the picture, the shutter cannot fire correctly, leaving you with a black film.
To avoid this mistake, always ensure you hear the click indicating that your lens is fully extended before shooting.
#5 The Flash Was Covered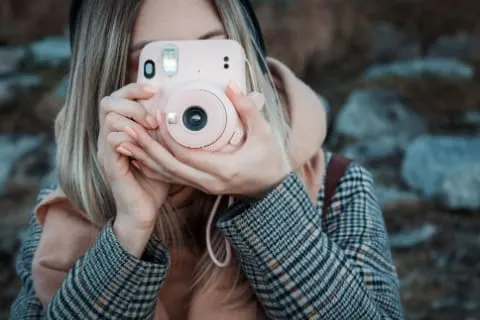 If you're in a dark place and need light, the Instax Mini 11 has a handy flash sensor to tell the camera when to use the flash. Unfortunately, this function doesn't work to its total capacity if you cover the flash.
Be conscious of how you hold the camera before taking a photo to avoid covering the flash with your fingers.
#6 Subject Was Too Far Away at Night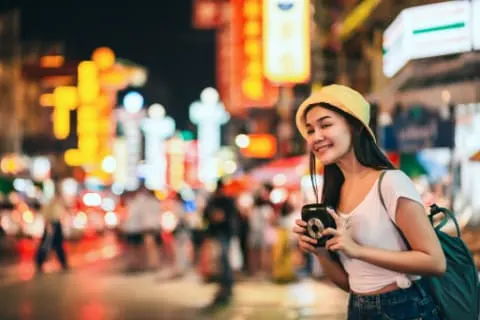 Even though the Fujifilm Instax Mini 11 has excellent sensors to make taking pictures as easy as possible, it can't do miracles. If you're taking Polaroid photos in the dark or at night, it'll sense that it needs to use the flash, but if your subject is too far away, you'll likely end up with a black film.
Make sure you're within a reasonable distance of whatever you want to take a photo of, especially in the dark. This will ensure there's something that the light from the flash can bounce off of and give you a great picture.
#7 There Was Not Enough Light in the Scene
Your Instax camera does its best to create light for you, but there will be a black film if there's not enough light. We've all looked at the beautiful starry night and tried to capture its glory, but unfortunately, our little camera doesn't have that kind of power.
Final Thoughts
The Instax Mini 11 is one of the most user-friendly cameras out there, and many ways to prevent the photos of the Instax Mini 11 from coming out black are simple and easy to do.
If you store your film correctly, ensure enough lighting, and hold the camera in a way that doesn't block the sensors or the flash, you should be good to go!