As an Instax fan, I've always been captivated by the magic of instant photography. The Instax Mini 11 has quickly become my go-to camera for capturing life's fleeting moments. It's a pocket-sized gem that offers instant gratification with its charming prints.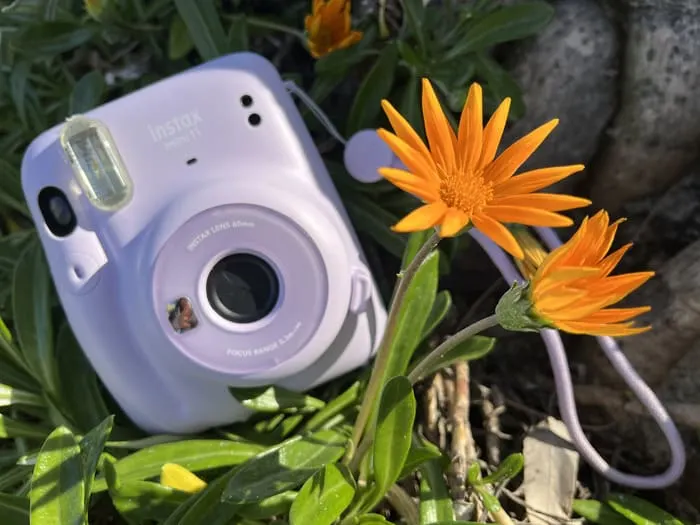 One thing I've learned throughout my journey with the Instax Mini 11 is the importance of understanding the different modes available.
This article will share my insights and experiences with the Instax Mini 11's Selfie Mode vs. Normal mode. You'll be able to capture the moments that matter most.
Let's dive in!
Instax Mini 11 Selfie Mode vs. Normal: My Bottom Line
Selecting selfie mode on the Instax Mini 11 is a clunky affair that involves pulling hard on the lens to extend it and activate selfie mode. I feel that it's only a matter of time before the lens gets damaged. The actual selfie quality is nothing special either, and I don't bother to engage in selfie mode when shooting selfies.
Tips for Better Instax Mini 11 Photos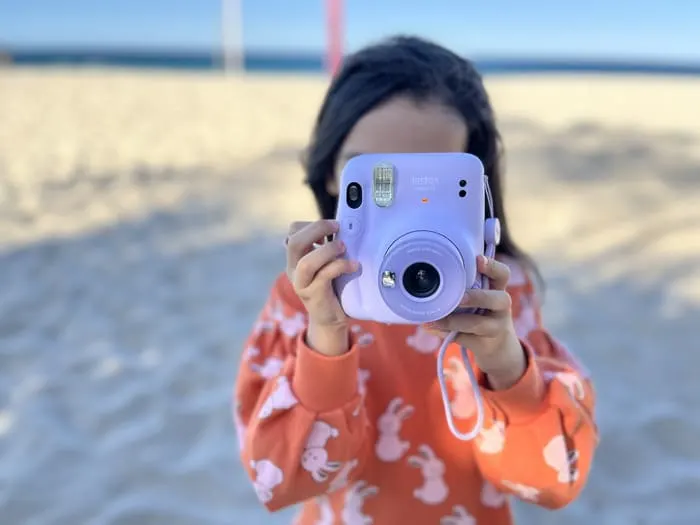 Even though I've struggled with the Instax Mini 11 Selfie Mode, that doesn't mean you can't take great photos with this camera.
I've gathered some handy tips to help you elevate your photography game and make the most of your Instax Mini 11:
Proper lighting can make or break your photos, so always pay attention to the lighting before capturing your shot.
My favorite tip?
When using the Instax Mini 11, take advantage of natural light whenever possible – it's the most flattering!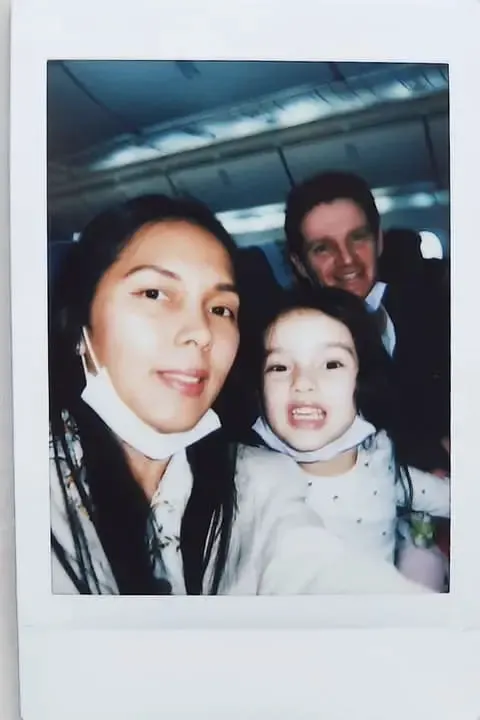 Remember that the built-in flash is there to help you in low-light situations, but be mindful of the distance to avoid overexposing your subjects.
A well-composed photo is not only visually appealing but also tells a story. When capturing a moment with your Instax Mini 11, consider the rule of thirds, which suggests placing your subject off-center for a more dynamic composition.
Don't hesitate to get creative with angles and perspectives – sometimes, the most captivating photos come from unexpected viewpoints.
Framing can add depth and context to your photos, turning them into memorable keepsakes. To create a unique and engaging composition, look for natural frames like doorways, windows, or tree branches.
And don't forget to use the selfie mirror when taking self-portraits or group shots – it's a great way to ensure everyone's in the frame and looking their best!
Does Instax Mini 11 Have Different Modes?
The Instax Mini 11 has two modes: Selfie Mode for close-up shots and self-portraits and Normal for capturing various subjects at regular distances.
Most Mini 11 users avoid using the selfie mode even when taking selfies because it's a bit clunky to activate.
How Do I Use Instax Mini 11 Not Selfie Mode?
To use the Instax Mini 11 in Normal mode, ensure the lens is pushed in and not extended. This is the default mode, which should automatically activate when you press the shutter button to open the lens. I've found the normal mode to be perfect for capturing most subjects, including selfies!
Does the Instax Mini 11 Have a Selfie Mirror?
The Instax Mini 11 has a miniature selfie mirror next to the lens. This handy feature allows you to frame your self-portraits and group shots perfectly.
When taking a selfie ensure that you and any other friends can be visibly seen in the mirror before pressing the shutter button. Otherwise, they won't appear in the shot when it prints (trust me I've made this mistake too many times).
What Does Selfie Mode on Instax Mean?
Selfie Mode on Instax cameras, like the Mini 11, refers to a lens setting optimized for close-up shots and self-portraits. It helps capture sharper images at shorter distances, making it ideal for selfies.
On the Mini 11, you can activate selfie mode by pulling on the lens until you can see the symbol which says "Selfie Mode."
How Does Selfie Mode Work on Instax 11?
To activate Selfie Mode on the Instax Mini 11, you must pull the lens out until it clicks into place, indicating that the "Selfie on" mode is active.
Be warned though activating it can be a clunky process. Once selfie mode is activated, it's designed to capture more precise close-up shots.
What Is Selfie Mode on Instax Mini 11?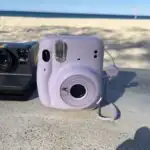 Selfie Mode on Instax Mini 11 is a lens setting specifically designed for taking close-up shots, such as selfies and close-range portraits.
It allows for sharper images at shorter distances, ensuring your close-up photos are crisp and clear.
Recap of Instax Mini 11 Selfie Mode vs. Normal
I've explored the differences between the Instax Mini 11 Selfie and the Normal mode. While Selfie Mode offers a dedicated setting for close-up shots and self-portraits, its cumbersome activation process and potential risks have led me to rely more on Normal mode for most of my photography experiences.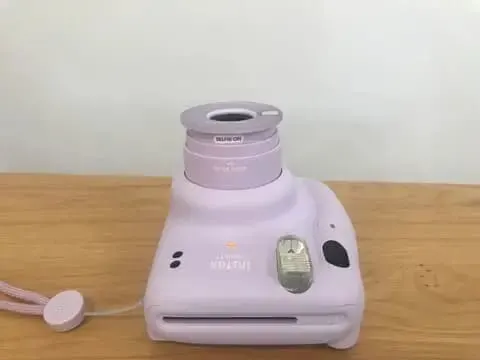 Despite my preference, I encourage you to experiment with both modes and see what works best.
Photography is a creative journey, and you might find different uses for each mode depending on your specific needs and artistic vision.
So, grab your Instax Mini 11, venture out, and create lasting memories while discovering your unique photography style!